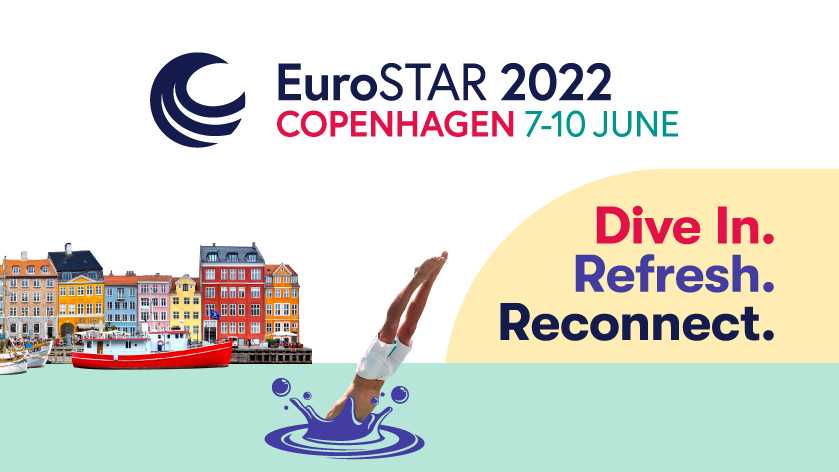 EuroSTAR Celebrates 30 Incredible Years of Software Testing!
Lalit, 2 years ago
0
2 min

read
3582
Back in-person and taking place in Copenhagen, 7-10 June 2022, the EuroSTAR Conference is celebrating an incredible 30 years. Three decades of the EuroSTAR testing community gathering together to spark ideas, learn and thrive. 
"The last 30 years have been filled with wonderful friendships, a passion for innovation and a shared mission to support software testers. We've come a long way and as we celebrate this milestone, we also look forward to many more years of valued connections and collaborations that make the EuroSTAR Community so special." says Lorraine Banks of EuroSTAR Conferences. 
The 30th EuroSTAR warrants an extra special programme of events and 2022 Programme Chair, Graham Freeburn (U.K.), along with his committee; Sue Atkins (U.K.), Morten Hougaard (Denmark), Bart Knaack (Netherlands), and Tone Molyneux (Norway) have curated a four-day extravaganza of learning, excellence and leadership in testing. 
Keynotes to Inspire 
5 keynote speakers that are driving testing forward with innovations in their field – Smita Mishra (India) talks about testing software for the next economy; Rikard Edgren (Sweden) shows how to generate a good understanding of testing through continuous learning; Michael Bolton (Canada) shares insights on testing through digital transformation; Nancy Kelln (Canada) explores shifting testing to new methods; and Alex Schladebeck (Germany) talks about the future of testing, and how it will shape teams and testers' work. 
Dive Into Expert Tutorials 
10 interactive tutorials on wide ranging topics from agile to strategy, new technologies, DevOps and lots more. Expert trainers such as James Lyndsay, Rik Marselis, Anne Kramer, Gáspár Nagy, Emma Lilliestam & Hanna Schlander will share learnings and actionable tactics.  
Track Talks to Refresh Your Learning 
55 track talks on everything from testing techniques to test management, skills development, challenges and more. EuroSTAR 2022 Track Talk speakers include testing legends and superstars such as Dorothy Graham, Michaël Pilaeten, Ard Kramer, Andrea Jensen, Kristoffer Nordström, and Isabel Evans. 
Re-Connect with the Testing Community 
In addition to the 70 sessions led by testing visionaries, EuroSTAR 2022 will provide plenty of opportunities to strike up conversations with fellow software testers and QA professionals over coffee, lunch and during evening social events, as well as access to the largest software testing expo in Europe. 
Inspire your testing this year with a ticket to the 30th EuroSTAR software testing conference. Book by 28th February and save 20% on single conference tickets, or avail of the group bundle offers and save up to 43% when you bring your team – the best value software testing training you'll get all year. 
EuroSTAR 2022 takes place 7-10 June in the Bella Centre, Copenhagen, Denmark. See the full details of speakers and talks on www.eurostarsoftwaretesting.com  
Lalit
CEO, Chief Editor & Co-founder of Tea-time with Testers magazine. Software Testing and Quality Evangelist | Quality Management Consultant | Community Builder | International Keynote Speaker | Director at Association for Software Testing |
Related posts